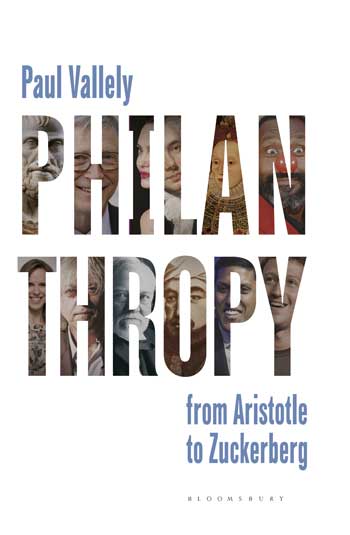 The super-rich are silently and secretly shaping our world.
In this ground-breaking exploration of historical and contemporary philanthropy, best-selling author Paul Vallely reveals how this far-reaching change came about.
Vivid with anecdote and scholarly insight, this account – from the ancient Greeks to today's high-tech geeks – provides an original take on the history of philanthropy. It shows how giving has, variously, been a matter of honour, religious injunction, political control, moral activism, enlightened self-interest, public good, personal fulfilment and plutocratic manipulation.
Its narrative moves from the Greek citizen donor and Roman patron, via the Jewish prophet and Christian scholastic – through the Elizabethan machiavel, Puritan proto-capitalist, Enlightenment activist and Victorian moralist – to the 'robber-baron' philanthropist, the welfare socialist, the celebrity activist and today's wealthy mega-giver. In the process it discovers that philanthropy lost an essential element as it entered the modern era.
"Timely and fascinating," PETER HENNESSY Attlee Professor of Contemporary British History, Queen Mary, University of London 
"The definitive book on philanthropy –  a deep and probing study of an increasingly powerful force in our world," JOHN GRAY Emeritus Professor of European Thought, London School of Economics
"Good books lay out the lie of the land. Important books change it. This book does both... Paul Vallely insists that giving needs to restore its spiritual dimension whereby the giver respects the one who receives," GILES FRASER priest and philosopher
"Magisterial ... the best single volume on the ideas that have shaped philanthropy ... stuffed with astonishing stories and illuminating interviews," ROB REICH Professor of Political Science at Stanford University.
"Comprehensive and panoramic" BETH BREEZE Director of the Centre for Philanthropy, University of Kent
"Deeply researched and wonderfully written ...  a powerful call for philanthropy to do a better job of melding empathy with effectiveness" DAVID CALLAHAN, Editor of Inside Philanthropy